Community Farewells
Help Families Begin Healing
Obituary for Mary Frances Sweet
Sweet, Mary Francis
Manchester, Michigan

Mary was born Mary Frances Hord on March 7, 1926 near a small town in rural Eastern Kentucky. Springdale, Kentucky lay along the Great Ohio River with the railroad track following alongside the river. Springdale had about a dozen homes, a store and a post office with one road in and out, Cabin Creek road.

Mary grew up on a farm about one mile up the road from Springdale. The first child of Russel S Hord nicknamed "Buster" and Mary Lou Hord, maiden name Shoemaker, who then together had17 more children. The farm grew to several hundred acres where cattle roamed the hills, cows were milked twice a day, hogs were slopped daily, and chickens and ducks roamed freely about, as did many of the young children. Hay and corn was grown and harvested to feed the animals and tobacco was grown as a cash crop. As the family grew, daily life for some started with milking the cows early in the morning, work in the fields during the day and then milking the cows again at the end of the day. For Mary as well as others, daily life was filled with cooking, cleaning and taking care of children. Although life was very rustic with no indoor plumbing and only wood and coal to heat and cook with, the family always had food to eat and clothes to wear. Only a few of the children graduated High School and most left the farm at adulthood to work jobs and settle elsewhere.

After graduating High School, Mary spent some time in Ohio working in a factory. After World War II, at the age of 20, she married Lemuel Wood Sweet, on March 12, 1946 in Wayne County, Michigan. Not sure about their romancing years, but Lemuel grew up a short distance from the Hord farm up "Sweet Holler", which ran down to Cabin Creek road between the Hord farm and the town of Springdale.

Mary and Lemuel first lived in Detroit, where Howard, their first child, was born on December 20, 1946. Soon after, they moved to the town of Garden City just west of Detroit, a small fast growing town with lots of newly started post war families. Barbara was born next, September 3, 1948, then Larry, September 4, 1949 and finally Joyce, December 25, 1953. Mary stayed at home during the early years taking care of the home while Lemuel worked operating heavy machinery in the construction business. Growing up Mary was called Frances by her parents and siblings. Apparently she was called Frances because her mothers name was Mary also. Mary loved her flowers and was always planting and replanting to make things look nice around the house and in the yard.

In 1960, Mary started working in Montgomery Ward as a full time clerk while raising four children and doing all the housework. She never complained just worked hard. Before starting her work day at the store she first cooked breakfast for Lemuel and prepared his lunch. After her work day at the store, she came home and prepared dinner for all of us and completed other household chores, before retiring for the day. Her only relief from those long hard days was her time off on weekends and vacations from working at Montgomery Ward. Mary and Lemuel continued to live in Garden City until all four children graduated High School. Later they moved to Livonia, then to Howell and then back to Livonia. She retired from Montgomery Ward in 1985, with 25 years of service. After Lemuel passed away in 1990, Mary bought a condo in Dexter where she lived for several years before finally residing in Manchester.

Mary lived a very private life, a self-reliant person with a kind heart never wanting to bother others. Her social life consisted only of the relationship she had with her four children, six grandchildren and 2 great grandchildren. She last saw any of her siblings in Kentucky a number of years ago at a family reunion, except for brother, Winn Hord, who visited her about once a year. In her later years she struggled physically with essential tremors and an occasional spell with a rapid heart condition. Regardless of these challenges, she did her best to take care of herself and live on her own.

Mary leaves behind three brothers, four sisters, four children, six grandchildren and 2 great grandchildren. God Bless Her!!

A private burial will be at Parkview Memorial Cemetery in Livonia, Michigan. Please leave a message of comfort for Mary's family at 1-877-231-7900, or sign her guestbook at www.borekjennings.com.
To send flowers or a remembrance gift to the family of Mary Frances Sweet, please visit our Tribute Store.
Events
Cemetery Details
Location
Parkview Memorial Cemetery
34205 5 Mile Rd
Livonia, MI 48154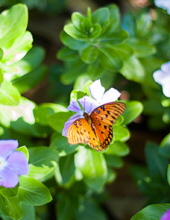 Thank you for sharing your
memory of Mary
Provide comfort by sending fresh
flowers from our local florist.
No thanks, please don't show me this again.